About Unlimited Electrical Contracting
Our Mission: Providing a variety of services including: residential, commercial, generator installations, historic, renovations, multi family, retail, utilities. Unlimited Electrical professional members have the qualified certifications and experience to provide high quality and innovative service. We are committed to building a strong, long lasting relationship with our customers by keeping our commitment. We have the knowledge and capability to satisfy your needs on projects of any size.
We're a locally owned and operated company that puts the highest value on honesty and integrity in all aspects of our business. Our major focus is on the quality of our work and producing satisfied clients and outstanding results. We are committed to creating a level of value unmatched by our competitors. We're a full-service Bedford electrical company specializing in all types of commercial & residential projects. We deliver personal service with the goal of making your project easy and inexpensive. You can count on us to provide professional service with a high level of attention to detail.
Excellence & Professionalism
We provide quality electrical services for both residential and commercial electrical projects. We're experienced in all types of projects, including new construction and remodels - we handle it all. We're known for honesty, integrity and providing professional and personal customer service.
Our team of certified electricians have completed thorough training and are knowledgeable in safety regulations and local building codes. Everyone on our team has passed rigorous license requirements. We do the work right the first time and we aim to exceed your expectations.
We are your friendly and local electrician. Call us for personalized service for your repair, installation or new construction. We take pride in our work and we want you to feel good in referring us to your family & friends. This starts with trust and we work hard to maintain our reputation of dependability.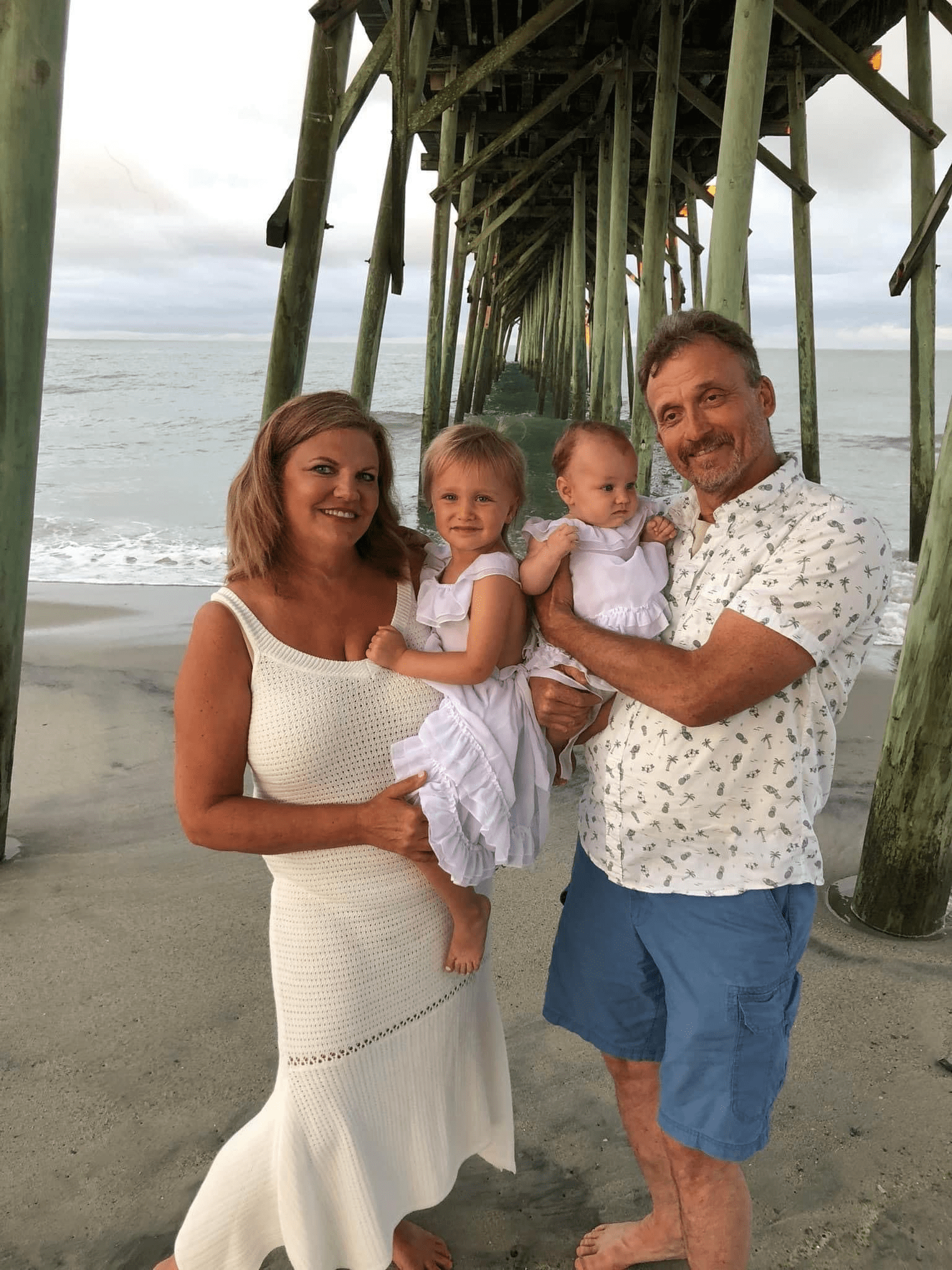 I am the co-owner and President of Unlimited Electrical Contracting. I graduated from Holy Cross High School in Lynchburg and then went on to graduate from Lynchburg College (now University of Lynchburg) obtaining a B.S. degree in Physics. My wife Rhonda and I have been married for 5 years. She is the greatest joy in my life. I have 3 stepsons Tyler, Trevor, and Logan. I also have 2 of the cutest granddaughters in the world, Oaklyn, and Aspyn. My family means the world to me, and I am so blessed.
My brother Walter C Dyba founded this company and was the owner until his death in 2015. In the early days our dad was our biggest supporter and would frequently come with us to jobsites. After incorporating Unlimited Electrical, a family business was born. As you can see family is very important to me and I am proud that I was able to develop a good work ethic and to take pride in our work, which is still demonstrated today.
My interests include living a healthy and God focused lifestyle, cooking, reading, and spending time with my family.
I am the Co-Owner and Vice President of Unlimited Electrical Contracting, Inc. My late husband Walter C Dyba was the Founder and owner of this company until his death in 2015. Together we have 3 sons. Sam is 26 years old and is currently employed by Tharp Funeral Home as a licensed director and Embalmer. Jacob is 22 years old and currently attends Liberty University where he is studying Mechanical Engineering. Luke is 19 years old and is employed by The Lynchburg Fire Department. My boys hold my heart. I am so proud of each of them, and I know their Dad watches over them every day.
In addition to being a Co-Owner I am currently the Bookkeeper for UEC and have been for over 20 years. I am proficient in Quickbooks. I also work at an Investment Advisory Firm and have over 35 years in the investment business. I am Series 7 and Series 63 licensed.
I am an active member of my church. I have been a member of Mount Hermon Baptist Church in Bedford, VA my whole life. I sing in the choir, serve on the Finance Committee, and currently serve as the church photographer. My church is very active in Local Missions. I am proud to say that Unlimited Electrical is a proud supporter of our community and my church.
My interests include a love of music, movies, shopping and sports (especially volleyball, football and basketball). My happy place is the Beach and I love spending time with my family and friends.
God has blessed me, and my family and I am forever grateful to him.